I can't tell you how proud of myself I am for completing my first week of Whole30. I have managed to eat clean and healthy all week long. Although I had planned on starting July 1st with the Whole30 community my official start date was June 29th. I quit drinking coffee cold turkey which wasn't that hard since I only drank a cup a day. I quit eating all sugar. Did you know that sugar is in just about everything you eat?!! I am surprised at how many foods contain some form of sugar in them. You really don't know how much sugar you are eating until you read your labels.
I found the weekend was harder on me with keeping my meal plan going. I just didn't know what to eat for some reason. With this past weekend being July 4th we went to a friends house to hang out. I was only able to eat a burger with toppings and some deviled eggs that were made with avocado instead of mayo plus my wonderful fruit tray pictured below.
Back to work this week I feel more at ease with what I will be eating. Shopping is the biggest thing for me right now to make sure I have the right foods at home to eat. If nothing else comes of this meal plan it will be that I am learning to be comfortable in the kitchen and cook more. All my adult life I have cooked dinner maybe 3 times. It has always been something that my husband handled and I have never needed to learn. Working with whole foods and simplifying what I'm cooking makes it a less scary task for me to tackle. PLUS the
The Whole30: The 30-Day Guide to Total Health and Food Freedom
* lays it all out for you with step-by-step instructions to get perfectly cooked EVERYTHING.
How I'm feeling:
I'm not as tired as I used to be other than the last couple days.
Whole30 Timeline: Days 6-7 (I just want to nap.)
I've noticed that I'm not as hungry between meals either. I'm staying full or satiated longer now. Also I haven't had any heartburn or bloating like I was before. Overall I'm feeling pretty good. Sure I miss some of the foods I used to eat like ice cream and cheese but I have no problems not eating them. We have a key lime pie in the fridge I haven't even considered eating. It is a little hard doing this when others in the house are still eating off-plan food but it can be done and I'm DOING it.
What I ate:
Breakfast:
Boiled Egg and fruit/veggies (Carrots, Apple, Banana)
Spinach Fritta (Recipe in Whole30 book)
Lunch:
Salad with grilled chicken. Oil & Vinegar dressing
Stuffed Bell Pepper (Recipe in Whole30 book) - Left overs from dinner
Protein salad on spinach
Dinner:
"Sandwich" of celery & carrot that my 3yo daughter made for me. (Totally Kidding)
Stuffed Bell Peppers
Steak with roasted root vegetables
Pork chops with asparagus
So that's it Week 1 is done and over with. Go me!!
So tell me....
What did you struggle with your first week?
What did you eat?
How are you feeling?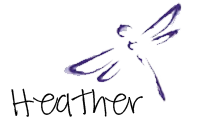 *This post contains sponsored links from Amazon.