Day 7: Do you do something to honor your angel(s)? If so what?
Yes, I do several things to honor my angel....
I wear a necklace with a little dragonfly on it that represents her. We also have a window cabinet at the house that holds her ashes as well as several other things that represent her like Christmas ornaments, pictures, and figurines. I was given two, In Memory Of, decals for her 1 year angelversary that are on my car. We participate in the Walk to Remember every year. (This was the second year we went. The first year was only 2 months after I had her.)
I have donated
Faces of Loss
cards to the hospital where I had her. And I am trying to start up a local BLM group too.
I'm always looking for ways to honor my daughter. It is all I can do to keep her memory alive.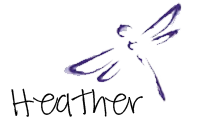 .